New world records at the Beirut Marathon 2017
Posted On October 21, 2017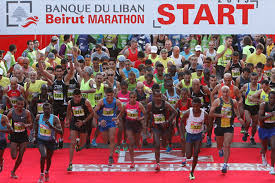 On November 12th, athletes from all over the world participated to this year's edition of the Beirut Marathon in Lebanon. The race started at 6.30 am when the thermometer showed 18°C but until the finish at Martyrs' Square, the temperature has gone up by 5°C.
Despite the warm weather, the Kenyan Dominic Ruto and Eunice Chumba from Bahrain set 2 new world records: 2:10:41 for men and 2:28:38 for women. In 2016, the marathons were won by Tigist Girma with 2:32:48 for women and Edwin Kiptoo with 2:13:19 for men.  
Dominic Ruto was the winner of the $10,000 prize money in the men's race and the happy bearer of the new world marathon record of 2:10:41, 23 seconds faster than the old one.  The winner says he realized he could push more around 38 km to catch up with the ones in front of him, and he sure did.
The defending champion, Edwin Kiptoo, couldn't go beyond 2:11:56 in spite of the high confidence he displayed that weekend. Considering his great victory of the Breda Half marathon with 1:00:42, many people expected him to win this race too. However, he had a distasteful surprise when he lost to Ruto.
Kiptoo managed to get only the 3rd place after Adane Amsalu who came second only 4 seconds away from Ruto: 2:10:45. It must be very frustrating to miss a world record and $10,000 by as little as 4 seconds. We should mention though that there was a British athlete who got the 6th position in the men's marathon, with a time of 2:14:39: Tsegai Tekleslasie.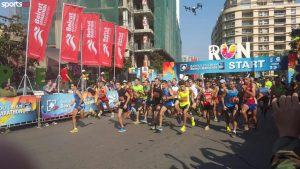 In the women's race, Chumba finished with a time of 2:28:38 after she passed by the defending champion of Ethiopia, Tigist Girma, in the final 10km. Chumba is only 24 years old and yet he already holds 2 world records: this one and the Asian half marathon record she established in Copenhagen: 1:06:11. This young athlete improved the women's record by more than half a minute, a real achievement in the world of athletics.  Chumba was followed by Girma with 2:29:00, and another Ethiopian athlete, Debebe Getachew with 2:30:31).