Competing in the Olympics – how to do it
Posted On November 10, 2017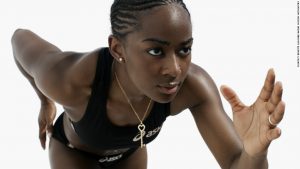 Winning a medal for your country in the Olympic Games is the highest possible honour any athlete will get throughout their career. Years of hard work come down to that moment, to that single race. But, how do people make it all the way up there? Let's see what it takes to become an Olympian.
The first thing you need to know is that the process of selecting the Olympic team differs from one country to another, but there's a general idea. Your country organizes a race to sort through the better part of athletes. The best will then participate to Olympic team trials, meaning that athletes race for a place in the team who will then compete to the Olympic Games. Every country can send 3 athletes per event, meaning that you have to get a medal at the trials.
In order for any of that to happen, you most likely have to be part of an athletics club, even one as small as your school team. Your coach will send you to the pre-trials.
To recap, here's what you have to do:
Become a member of a local athletic club

Impress the coach to send you to the pre-trials race

Do well in the pre-trials to qualify for the trials

Be in the top 3 athletes at the Olympic team trials

Make it past the Olympic Team committee (depending on country)
In some countries, a committee must nominate you for the team. For example, Great Britain uses a combination of trial races and committee selection, while Canada chooses its Olympic Team entirely on nominations. First, the governing body of track and field in Canada nominates a few athletes and then the Canadian Olympic Committee chooses the 3 people who will participate to the actual Olympics.
You may wonder, how do you make such committees notice you? Well, through your results at national championships and international races. You might start at a small club but if you get medals in important competitions, bigger clubs will notice you and will want to have you on board, thus bringing you closer to the eyes of Olympic committees.
Apart from all this, the Olympic Games have very clear running times that must be met by any athlete a country chooses to send there. Some countries don't have the luxury of sifting through hundreds of great athletes, so they send anyone who meets the Olympics' objective running times.